Three of our contributors review their favourite festive flicks.
Paddington
Dearbhla Shirt
When I think festive, I think Paddington (Paul King, 2014). While the Christmassy setting is not necessary to the plotline of the film, it adds the certain magic and miracle that emanates from the winter season.  The film centres around the popular children's character Paddington, a talking bear from "deepest darkest Peru."  This is the bear's third incarnation.  He first appeared in "A Bear Called Paddington," a book by Michael Bond that became a series of stories about the loveable, marmalade-obsessed, duffle-coat-wearing bear.  Paddington was then televised between 1989 and 1990, before he was revived in this more-recent film. 
Starring Ben Whishaw as the voice of titular protagonist, this film takes us on an emotional trip across continents, in search of the explorer who once visited Peru to document the bears.  Along the way he is taken in by an eclectic family, comprising a begrudging father (Hugh Bonneville), an optimistic mother (Sally Hawkins), a daughter that suffers from embarrassment (Madeleine Harris) and a son whose dreams are set on space (Samuel Joslin).  The comedy does not cease – or disappoint – throughout the entire film.  This comedy is further aided by the beloved Julie Walters' character, Mrs Bird, who has a naval phrase for every occasion.  The search for the explorer is thwarted by the nosy neighbour (Peter Capaldi) and the director of the Natural History Museum (Nicole Kidman) – a sly yet charming figure, whose wishes to expand the museum's collection are among her motives in capturing Paddington.  The soundtrack of upbeat calypso songs, performed by the band Tobago and D Lime, follow the characters on their adventure around London, providing an uplifting feeling to the cold gloom of a British winter.  This family adventure is perfect for a festive movie night – and can be followed up by watching Paddington 2 (King, 2017)!
Two Lovers and a Bear
Sophie Brennan
Two Lovers and a Bear (2016) was adapted from an original idea by Louis Grenier, later directed and written by Kim Nguyen. Tatianna Maslany and Dane DeHaan play a doomed couple (Lucy and Roman) who are fleeing from a vulnerable and abusive past. They meet in the remote town of Apex near the North Pole. The emotional soundtrack and extreme long shots in this film show Apex covered in snowy bliss, but beneath lies a bleak past which follows the couple throughout the film.
The pair ignore past traumas as Lucy visualises her dead father stalking her and Roman believes he can communicate with bears. Their blindness is exemplified by the stark white background, a nothing capturing everything, every emotion reminiscent of Moten Koldby's and Richard Avedon's photography.
Lucy gets an opportunity to attend college out in the real world, hurling Roman into a depressive state which nearly ends in suicide, then rehab. This is the night the bear emerges, the mise en scène reminiscent of His Dark Materials (2019-). Roman begins to talk to the bear, and the bear talks back. In Inuit religion, the Nanuk (polar bear) is a symbol of patience, determination – a near human. 
Lucy sacrifices her college money to get Roman from rehab, as the latter attempts to redeem himself. Both attempt to take on the Nanuk spirit as they run off, this time into a blizzard.
In many of our hearts Christmas is at its peak in the North Pole, but this film busts that myth: the couple nearly succumb to a tragic end as they shelter in an abandoned bunker containing a control room seemingly with the potential to launch missiles.
The Inuit, Lucy and Roman's love, and the cinematography of this film all create life out of basic elements. The final scene ends in a deep-focus close-up shot and is breathtakingly reminiscent of an open wound. The ending shows how Lucy and Roman were always spiritually one as they are in the film's poster (wherein both are contained inside a bear) but sometimes life is just doomed to be unfair.
When Harry Met Sally
Cathal Eustace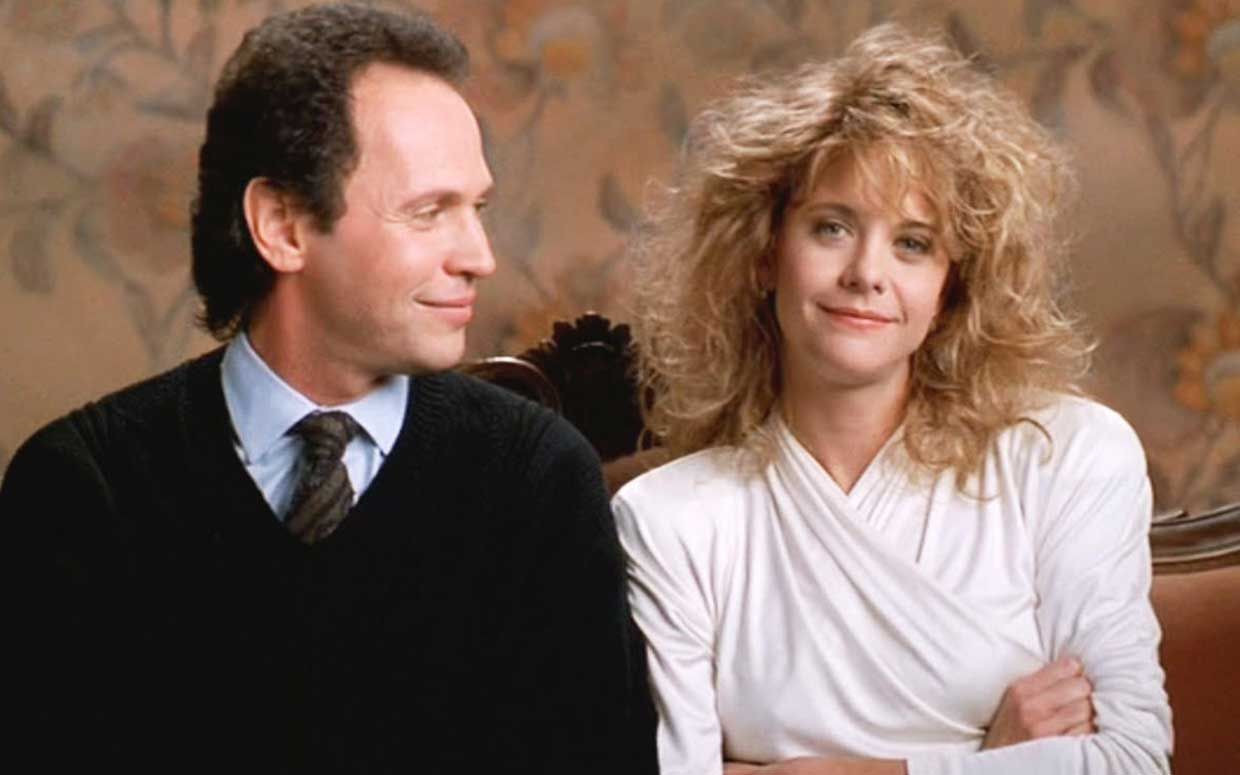 It should be in everyone's interest to become more invested in rom-coms; a genre of film easily dismissed by cinéastes and film aficionados. At this time of year, my favourite (and soon to be yours) is Rob Reiner's When Harry Met Sally…. (1989). Penned by Nora Ephron, the film stars Billy Crystal and Meg Ryan as the titular duo, with supporting performances from Carrie Fischer and Bruno Kirby. When Harry Met Sally… is both wonderfully quirky and terribly relatable: mild existential dread, boundaries crossed, friends lost and made anew – all against the backdrop of New York City in the late 1980s.
We watch Christmas movies to "get into the festive mood" and a true sense of festivity can only arise from the necessary foundations of joy, love, seasonal ambience, and good humour. When Harry Met Sally… easily exceeds these criteria and, with Harry Connick Jr's award-winning soundtrack set to beautiful shots of the Big Apple's most famous landmarks, we are quickly sucked into a wintry New York wonderland. The exposition is swift, the plot is inviting, and characters are well-developed. When Harry Met Sally… is the best pick for an audience who are busy consuming Christmas goods but love a good story. Sit back, crack open the Roses, laugh, cry, and laugh again at my favourite Christmas film.